UnionBank: At the forefront of online banking in PR
November 20, 2000
COMPUTERWORLD PHILIPPINES
THE 3RD PHILIPPINE WEB AWARDS SUPPLEMENT
"UNIONBANK is in the business of providing product solutions, information and network access that customers need to become financially and operationally eficient in this fast evolving marketplace," UnionBank chairman and chief executive officer Justo Ortiz stated.
Putting its effots not only into managing the brand and its products but aqlso its channels and network,the bank claims to be on the Internet and boasts of its online, virtual and WAP banking programs and facilities.
UnionBank is working towards achieving its corporate vision to become one of he top universal banks in the Philippines in the first decade of the century–the new economy way. "At the cusp of the new century, let us reflect and reinvent ourselves," said Ortiz.
In November 1999, UnionBank launched its online banking facility. Positioning itself as a finances services portal in the age of information is UnionBank's www.unionbankph.com. It is one of the five finalists in this year's Philippine Web Awards' Banking and Finance category.
The portal features online chat with key bank officers that include Ortiz. It also has links, not only to banking, but also to non-banking sites, such as those that showcase lifestyle, shopping, entertainment and communities. Among other things, one can do mobile phone credit reloading via the portal.
---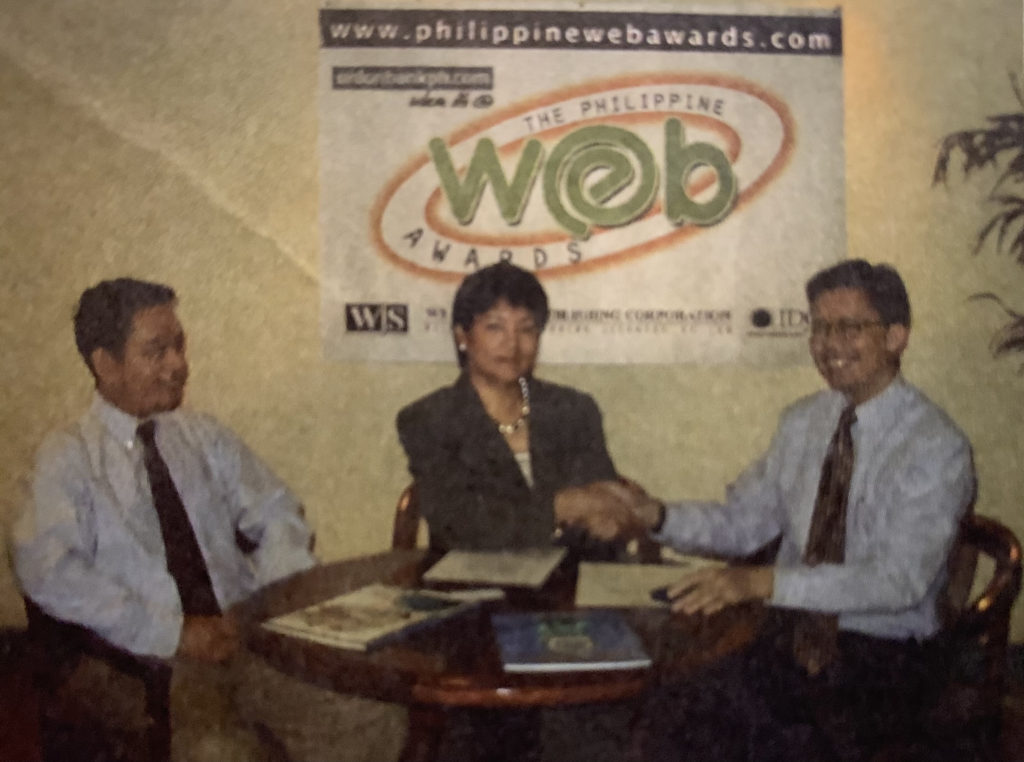 ---
UnionBank is also looking at the potential of m-banking (mobile) in the country, as mobile phone users continuously grow in number. UnionBank chief Internet officer Hoton Elicano believes that "this (mobile banking) will definitely take off. A lot have access to cellular phones and the penetration and understanding of the technology is deeper."
The first to offer WAP (wireless application protocol) banking capabilities in the Philippines, UnionBank allows deposit and credit card accounts access. Credit card account holders may view available account balance and UnionBank credit card information, and pay UnionBank credit card bills.
The country's first true cyber account, called E-ON, was also introduced by UnionBank and it is proud of E-ON's breakthrough features. With it, customer "Can do all banking transactions online, including bills payment. They can send CyberChecks online to anyone and anywhere in the country. It also allows fund transfer to not just UnionBank accounts but to any account in the Philippines," UnionBank said. "free e-mail accounts are also given to E-ON account holders."